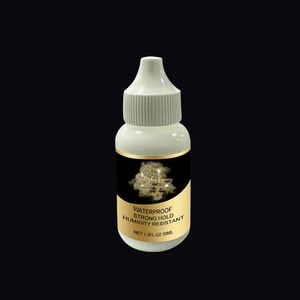 Shake well before use because Baddie lace glue is kind of liquid glue, for the sake of good enough adhesion, please shake Baddie wig glue well before use.
Apply 4 thin coats of Baddie wig glue to the scalp.
Put each coat on as soon as the previous coat turns clear. 4 coats of light hold Baddie  lace glue can create a strong hair bond for a temporary wearing
Use blow dryer to help Baddie light hold wig glue dry quicker or wait for few minutes, and then put on the wig; also you're suggested to use a wig band to secure the wig to the bonding spot, this step can help the wig stay in place for a longer time.