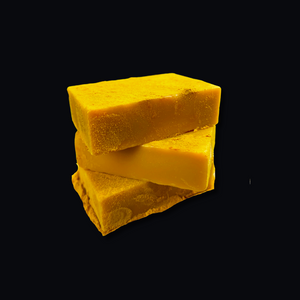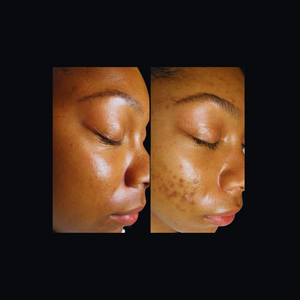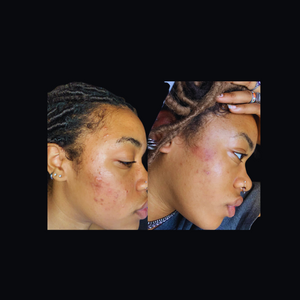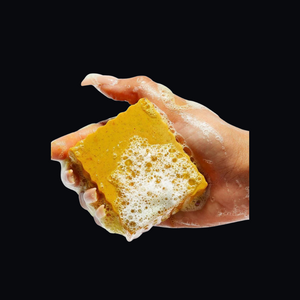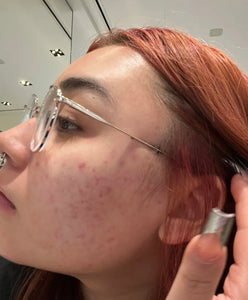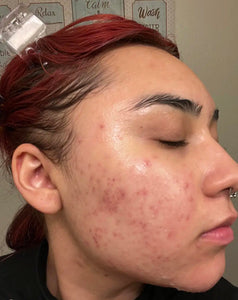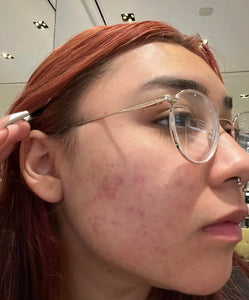 Our Lemon Turmeric Kojic Soap Bar can be used on face and body to help reduce the appearance of hyperpigmentation. 
This Lemon Turmeric Kojic Soap has only one mission - to get rid of your uneven skin tone and dark spots. It's specifically formulated to target dark spots caused by acne scars, sun damage and hyperpigmentation. The result? An even, brighter and glowing skin.

This skin brightening soap is made with pure kojic acid and turmeric extract. The powerful combination of these two natural ingredients results in a flawless, radiant and even complexion.
Ingredients;
Goats Milk, Donkey Milk, Shea Butter, Rose hip seed oil, Alpha Arbutin, Kojic Acid, Sorbitol, Propylene Glycol, Sodium Laureth Sulfate, Sodium Stearate, Sodium Laurate, Glycerin, Titanium Dioxide.