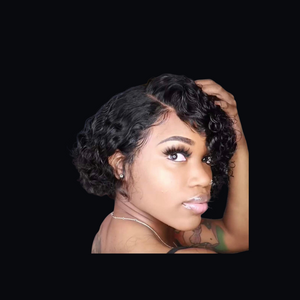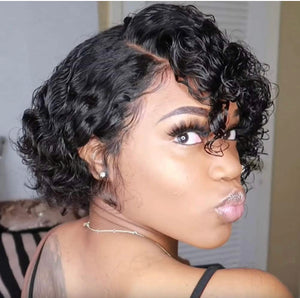 Bullet Point:Material and length: 100percent Korean matte fiber, high temperature resistant, strong, soft, odorless, heat resistant, you can do it yourself. Adjustable: You can use hook fasteners to adjust the size to the head circumference.Long wavy: A hairstyle that has always been very popular. Retouch your face perfectly, leaving a very charming woman!Woven net: Wigs with woven nets have strong air permeability to avoid scalp problems caused by wigs as much as possible.Suitable for any occasions: You can use it every day. Of course, it can also be used for festivals, parties and meetings.
This is a versatile wig.Specifications:Material: high temperature wireProcess: Imitation scalp, rose netLength: 30cmWeight: 250gStyle number: 20087Packing: size 27cm x17cm x5cm, moisture-proof paper shortlisted card, transparent ziplock bagSize: Free size fits 52-58cm head circumference adjustable elasticityFeatures: Use high-quality high-temperature hair, lifelike and natural!
Can be 120-180 degrees high temperature resistance.Package includes: 1 x wig, 1 x wig capNote:All artificial wigs fall off easily, especially when they are worn for the first time.Wash the wig in cold water with a small amount of mild shampoo. Shake off excess water, wipe with a cloth and air dry.
Hair Type  
Kinky,Curly Wig,Curly Wigs
Age Range (Description) 
Adult