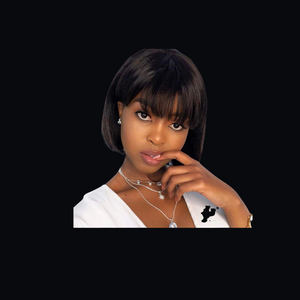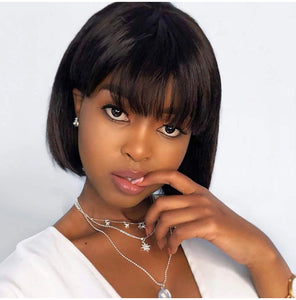 SWITCH IT UP: With toyotress range of trendy colors ready-to-go hair styles, you can pick the perfect color bob wig with bangs to fit your mood, and then switch it up for another. Self-expression has never been so easy.

LIGHT YAKI TEXTURE: Our short bob wigs with bangs are specially processed with light yaki texture so it looks and feels like real hair; super soft & light which makes it easy to brush through.

WIG CARE: Gently shampoo & condition in cool temperature water; Place the bob wig with bangs on a mannequin head at night to keep the style and wig cap intact; Store in dry place when not in use.

EXQUISITE PACKAGE: To ensure the good shape of our bob wigs with bangs, we use an exquisite anti-pressure packing box for each our wig. You will get a short straight bob wig with bangs + a wig cap.

Toyotress Service: Toyotress is here for you, welcome to contact us with any questions or advice about our bob wigs with bangs for black women, we will deal with all the messages in 12 hours.